17:30 – As the NotW story becomes a much wider News International story it seems worth revisiting the post earlier today from (14:05) that this scandal could lead to the sell-off or break up of News International.

US media commentator Michael Wolff tweets that Murdoch selling all of News International is being discussed. It would be the nuclear option.
"@MichaelWolffNYC #MURDOCHGATE Get out of Dodge strategy being discussed at News Corp: Sell all of News Int," Wolff tweets.
A sell-off of News International in UK would see the Murdoch empire say good-bye to newspapers in the UK and focus on BSkyB. That would mean new owners for The Sun, The Times and the Sunday Times. Also for any new Sun on Sunday launch.
17:10 US shareholders to sue News Corp for failing to take early action on phone hacking scandal, the Telegraph reports.
"The lawsuit, filed by Amalgamated Bank and a group of pension funds, accuses News Corp's board of "failing to exercise proper oversight and take sufficient action since news of the hacking first surfaced at its subsidiary nearly six years ago."

"The failure of News Corp's board has led to a "piling on of questionable deals, a waste of corporate resources, a starring role in a blockbuster scandal, and a gigantic public relations disaster," said Jay Eisenhofer of Grant & Eisenhofer, the law firm that filed the suit in Delaware," according to the Telegraph.
Worth pointing out, but the shareholders suing News Corp did it before (Shine sale 'nepotism', March). And they own a 0.003% stake, tweets Paul McNally.
17:00 -Left wing Labour MP Dennis Skinner gets big laugh when he says Murdoch should go back to where he came from and that Lib Dem Chris Huhne should drive him to airport.
Will Huhne get points for that?

16:50 – Labour MP Tom Watson speaking in the Commons says it is a "a story about institutional criminality" at News International.
16:45 – Guardian details attempts by the Sunday Times and the Sun to gain access to private details about former prime minister Gordon Brown. The main points of the Guardian story are:
1. Police have found references to both Brown and his wife, Sarah, in paperwork seized from NotW private investigator Glenn Mulcaire.
2.  The Abbey National bank says it found evidence that someone had posed as Brown and gained details from his account.
3.  Brown's London lawyers, Allen & Overy, were tricked into handing over details from his file by someone working for the Sunday Times.
4. The Sun is alleged to have obtained medical records in 2006 regarding Gordon Brown's baby boy Fraser who was suffering from Cystic Fibrosis'. It used these to "break the story".
"Confidential health records for Brown's family have reached the media on two different occasions. In October 2006, the then editor of the Sun, Rebekah Brooks, contacted the Browns to tell them that they had obtained details from the medical file of their four-month-old son, Fraser, which revealed that the boy was suffering from cystic fibrosis. This appears to have been a clear breach of the Data Protection Act, which would allow such a disclosure only if it was in the public interest. Friends of the Browns say the call caused them immense distress, since they were only coming to terms with the diagnosis, which had not been confirmed. The Sun published the story," read the full Guardian story here.
16:10 – It has just been confirmed that Jeremy Hunt is to refer Sky bid to Competition Commission later this afternoon, full story on Brand Republic.
15:50 – BSkyB issues statement on deal to buy BSkyB says it is withdrawing "proposed undertakings in lieu of reference with respect to its proposed acquisition of BSkyB". 
News Corp has essentially given itself some breathing space and change terms of its bid by taking its proposal for an spun-off and independent running of Sky News off table. Full story on Brand Republic.
News Corporation withdraws proposed undertakings in lieu of reference with respect to its proposed acquisition of BSkyB
______________________
London, 11 July, 2011 – News Corporation today announces that it is withdrawing its proposed undertakings in lieu of reference to the Competition Commission with respect to its proposed acquisition of BSkyB.


Should the Secretary of State for Culture, Olympics, Media and Sport decide on this basis to refer the proposed transaction to the Competition Commission for a detailed review, News Corporation is ready to engage with the Competition Commission on substance.


News Corporation continues to believe that, taking into account the only relevant legal test, its proposed acquisition will not lead to there being insufficient plurality in news provision in the UK.
14:50 – Gordon Brown is to make a statement on him and the Sunday times at 5pm, according to  BBC's Michael Crick.
"Brown statement on him & Sunday Times around 5pm, I'm now told, on floor of Commons, preceded by details on Guardian website around 4.30

"I hear that Gordon Brown going to make statement re activities of Sunday Times this afternoon," Crick tweets.
The implication is that the Sunday Times is about to step up to take centre stage in the spiralling NotW/News International story.
14:45 – The issue of BSkyB appears to be exciting a great deal of public anger, according to Greater Manchester Labour MP Jonathan Reynolds MP.
"I've now had more emails from constituents opposing the BSkyB takeover than any other issue since becoming an MP, " he tweets.
14:30 – Queen's police sold her details to News of the World, the Evening Standard is exclusively reporting:
"Personal details about the Queen and her closest aides were sold to the News of the World by corrupt royal protection officers, the Standard reveals today.

"The information included phone numbers and tips about the movements and activities of the Queen, Prince Philip and staff in a serious breach of national security. The payments, and involvement of the royal and diplomatic protection squad, were uncovered by News International in 2007," the Evening Standard reports.
14:05 US media commentator Michael Wolff tweets that Murdoch selling all of News International is being discussed. It would be the nuclear option.
"@MichaelWolffNYC #MURDOCHGATE Get out of Dodge strategy being discussed at News Corp: Sell all of News Int," Wolff tweets.
A sell-off of News International in UK would see the Murdoch empire say good-bye to newspapers in the UK and focus on BSkyB. That would mean new owners for The Sun, The Times and the Sunday Times. Also for any new Sun on Sunday launch.
13:35 – Clegg view not the government view on BSkyB says Cameron spokesman.
Guardian carries a Press Association report saying that Cameron's official spokesman has stressed Clegg, in calling for Murdoch to drop his BSkyB bid, has merely been "expressing a view" and not one that is the government line:

"The prime minister has been very clear not to involve himself in this decision. It is a decision for the culture secretary that he takes through a quasi-judicial process and the Prime Minister is not involved in it. There is a specific decision on media plurality and that decision is taken by Jeremy Hunt and by him alone."
13:05 – George Michael tweets that the police want to interview him about his comments regarding Rebakah Brooks.
"@Georgemichael: "Just spoke to my lawyer…. apparently they want to interview me about my comments on Rebekah Brooks here on twitter…"
The singer has been tweeting around the clock since the NotW story broke, and he celebrated its closure saying it was a "fantastic day for Britain", and he apparently has a lot more to say:
"Those of you that have wondered why I have had nothing to say this week about Rupert Murdoch, all i can say is that the time will come," he tweeted.

13:00 Andy Coulson gets the News of the World treatment, courtesy of DontPanicOnline.
"On the 4th of July the News Of The World was accused of hacking into the voicemails of dead children. We donned out grubby macs and cheap trilbies and set out to expose the evil doers." Via Sunny Hundal.
12:50 Sky News is reporting that Culture Secretary Jeremy Hunt to make statement to the Commons this afternoon on phone hacking.
12:45 A video showing exactly how News of the World and others felt at the News of the World as editor Colin Myer leads his staff from the building.


Here is another video of Mews of the World Editor Colin Myler addressing staff for the last time. Via @justinallen1976.
12:15 – The BBC's Robert Peston has the story that Police Officer 'sold royal family contact details' to the NotW
"I have learned that News of the World e-mails uncovered by News International in 2007 contained evidence that the Sunday newspaper was paying a Royal Protection Officer for the contact details of senior members of the royal family, their friends and their relations.

"According to a source, the e-mails include requests by a reporter for sums of around £1000 to pay police officers in the royal protection branch for the information. The phone details could have been used to hack phones of the royal family," Peston reports.

12:00 – Despite it all: Why the Sun on Sunday will be a Success, my piece on the Huffington Post UK.

"With the New of the World final issue now printed, going out with a bang with sales of 4 million, attention turns to an expected launch of the Sun on Sunday, which is expected to replace its axed sister tabloid sometime in the near future.

"Chatter about a possible Sun on Sunday launch started on Twitter and elsewhere online almost as soon as it was dramatically announced on Thursday that the News of the World was to be closed," read the full piece on the Huffington Post.
11:40 – Ed Miliband calls on David Cameron to explain why he ignored warnings about Andy Coulson when he gave him a "second chance" and a  job in Downing Street. Miliband said the Guardian told Steve Hilton, Cameron's director of strategy, that when Coulson was editor of the News of the World he had hired Jonathan Rees, a convicted criminal.
Miliband also said that News Corporation's bid for BSkyB should be put on hold until the police investigation into the hacking at the NotW is over. Another good day for Miliband who is finally winning plaudits.
He also dismissed Lord Ashcroft's claim (see PR Week update below) that his director of strategy, Tom Baldwin, hired a private investigator to obtain information from a bank about an account belonging to the Conservative party while he worked for The Times.
11:15 – Shares in BSkyB have fallen sharply with as much as £880m wiped off the value of BSkyB. Shares are down by -39.50 (-5.27%) according to the London Stock Exchange.
11:10 The Full text of Jeremy Hunt's letter to the OFT
Read the full text of Jeremy Hunt's letter to Office of Fair Trading executive director Clive Maxwell, on whether he should look again at the News Corporation/BSkyB merger in the light of recent developments, on Brand Republic.
11:00 Ed Miliband has been warned of backlash risk over his head of comms Tom Baldwin
"Ed Miliband 'must be very careful' in his accusations towards the Prime Minister over the News of the World phone hacking scandal, warns one senior public affairs boss.

"Bell Pottinger Public Affairs chairman Peter Bingle has warned that the Labour leader needs to be cautious of his stance over the scandal, especially on any criticisms of David Cameron's judgements over former comms head Andy Coulson.

"Former Tory party treasurer, Lord Ashcroft, has accused Miliband's own head of communications, Tom Baldwin, of using private detectives to hack into his bank account to investigate his controversial party donations when Baldwin was a journalist at The Times," PR Week reports.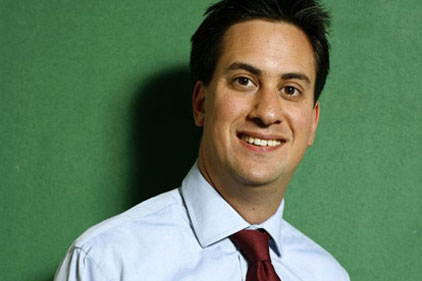 10:50 – Nick Clegg is calling upon News Corporation to drop its bid for BSkyB altogether. Clegg says Murdoch should do "the decent thing" and reconsider the bid. That is being read as a call by Clegg to abandon it.
Will Murdoch budge? He wants this deal, but could now face insurmountable opposition. His best strategy might be to come out and say that he is happy for a delay and wait for the dust to settle.
On Clegg's part he is clearly trying to head off any move by Ed Miliband who is expected to announce a motion later today for the deal to be delayed.
The BBC's Laura Kuenssberg tweeted that "John Whittingdale, chair of culture select cttee says he hopes Murdoch will withdraw the BskyB bid for now".
10:30 – Milly Dowler's family has called for Rebekah Brooks should take editorial responsibility for #hacking & resign following a meeting with deputy prime minister Nick Clegg, according to tweets from the BB's Stuart Hughes.
10 :00 The charities that advertised in the final News of the World say the ads were 'great opportunity' despite 'toxic' brand
"Charities that took the News of the World up on their offer included St Johns Amublance, Pennies for Life and The Well Foundation.

"The Children's Heart Federation took out a full-page ad. Children's Heart Federation comms manager Cecilia Yardley explained the move: 'I think that because we are a charity that has no advertising budget, we can't compete. We're not endorsing the things that the News of the World have been doing, but we saw an opportunity to do something. It's hard to present ourselves to the tabloid market," PR Week reports.
09:45 As the Sun this morning reports that the final issue of the News of the World achieved sales of four million.
That will be scant consolation to Rupert Murdoch as Culture secretary Jeremy Hunt today asks regulators to reconsider News Corp/Sky deal. News Corporation's takeover of BSkyB looks increasingly likely to be referred for a full investigation, as opposition mounts to the deal.
It is also being reported that News International's chief executive, Rebekah Brooks, the former Sun and NotW editor, could be interviewed by police as a witness.
Channel 4 News says Brooks is believed to have contacted Scotland Yard detectives and offered to be interviewed as a witness rather than a suspect. It is thought that she will answer the questions of detectives involved with Operation Elveden – which is investigating allegations of inappropriate payments to police.

09:30 The Daily Telegraph puts Rupert Murdoch's closest advisor Les Hinton in the firing
The paper is reporting that other senior executives at Rupert Murdoch-owned News International have given witness statements to detectives involved with Operation Weeting, the Met's inquiry into phone hacking.
These are thought to refer to 2,500 emails from 2007 that were part of an internal News International investigation, while Hinton was News International chief, that was never made public and that may well have uncovered how widespread the hacking scandal was.
That the paper has said has led MPs to accuse News International of a "cover-up on a massive scale" and of misleading Parliament.
The story says Hinton, who is now CEO of Murdoch's Dow Jones and the Wall Street Journal in York, faces questions over whether he saw the 2007 report as he later went before a parliamentary committee and said that hacking was limited to a single reporter when this is not what the inquiry found.
Elsewhere, the successor to the NotW perhaps edges nearer. Guido Fawkes has more evidence that the the Sun on Sunday is indeed on the way and could be launched very soon.
Did you read the final issue of the NotW? A lot of you clearly did. The final figure was an impressive one. Media Week's Mark Banham provides a round up of hte final issue: News of the World admits 'we lost our way' as final edition hits newsstands signing off with the front page headline "Thank you and goodbye".
Read earlier liveblog posts on the breaking News of the World story
Updatedates from the weekend News of the World live blog
News of the World live blog #3
News of the World live blog #2